You are here
قراءة كتاب Notes and Queries, Number 166, January 1, 1853 A Medium of Inter-communication for Literary Men, Artists, Antiquaries, Genealogists, etc.
تنويه: تعرض هنا نبذة من اول ١٠ صفحات فقط من الكتاب الالكتروني، لقراءة الكتاب كاملا اضغط على الزر "اشتر الآن"
Notes and Queries, Number 166, January 1, 1853 A Medium of Inter-communication for Literary Men, Artists, Antiquaries, Genealogists, etc.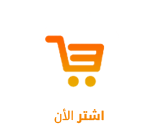 and generally interesting results, they will send them to us, pro bono publico.
Footnote 1:
(return)
A valued Correspondent, who has strongly urged the adoption of the course which we are now recommending to our Readers, thus illustrates his position:—
"It seems to be a very good thing to have a medium of genealogical inquiry; but why should all the world be troubled with the answers to a man who writes,—
'Sir,—I shall be obliged to anybody who can give me a full account of my family.
"Again, supposing X. Y. wants to borrow some not very common book which one happens to have, I am not going to write (and if I did so write you would not print it), 'If X. Y., as soon as he sees this, will call on the Pump at Aldgate, he will find my copy of the book tied to the spout, if the charity boys have not cribbed it; and he can return it or not, according to his conscience, if he has any."
---
Notes.
PROCLAMATIONS OF THE SOCIETY OF ANTIQUARIES, AND THEIR VALUE AS HISTORICAL EVIDENCES.
The work that is now going on at the Society of Antiquaries in reference to the collection of royal proclamations in their library, is one in which not merely the Fellows of that Society, but all historical students, are deeply interested. The Society possesses one of the three known largest collections of these public documents. They were formerly bound up in volumes of several different sizes, intermixed with a variety of fugitive publications, such as ballads and broadsides, which formed altogether a very incongruous collection. A short time since it was found that the binding of many of the volumes was very much worn, and that some of the documents themselves had been considerably torn and damaged. Under these circumstances, Mr. Lemon, of the State Paper Office, offered his services to the Council to superintend an entire new arrangement, mounting, binding, and calendaring, of the whole series of proclamations. His offer was of course gratefully accepted, and the work is now in active progress.
The collection is certainly the most important that is known, and is especially so in the reign of Elizabeth; in reference to which there is no collection at all approaching to it, either in completeness or value. Still there are many proclamations wanting: several of the Fellows of the Society have come forward most liberally to fill up gaps. Mr. Payne Collier led the way in a contribution of great value; Mr. Salt followed Mr. Collier with a munificent donation of a whole collection relating to Charles II. and James II.; and upon Mr. Lemon's suggestion, and with the joint concurrence of Mr. Secretary Walpole and the Keeper of the State Paper Office, an interchange of duplicates has been effected between that office and the Society of Antiquaries, which has added forty proclamations to the Society's collection.
My principal reason for addressing you upon this subject is to ask you to suggest to your readers that a similar interchange of duplicates might be effected between the Society and any persons who chance to have duplicate proclamations in their possession.
It is of the very highest literary and historical importance that we should get together, in some accessible place, a collection of proclamations, which if not actually complete (a consummation hardly to be expected), shall yet approach to completeness. The collection at Somerset House offers the best opportunity for forming such a collection. It is by far the most nearly complete in existence, and is strong in that particular part of the series in which other collections are most defective, and in which missing proclamations are the most difficult to be supplied. At the Society of Antiquaries the collection will be accessible to all literary inquirers, and no doubt the Society will publish a proper catalogue, which is already in preparation by Mr. Lemon.
It is obvious that any person who chooses to contribute such stray proclamations, or copies of proclamations, as he may chance to have in his possession, will be helping forward a really good work, and the possessor of duplicates may not only do the same, but may benefit his own collection by an interchange.
The value of proclamations as historical authorities, and especially as authorities for the history of manners, and of our national progress, is indisputable. As I write, I have before me the Booke of Proclamations of James I. from 1603 to 1609; and the page lying open affords a striking illustration of what I assert. It gives us A CHAPTER IN THE HISTORY OF OUR POST-OFFICE.
Immediately on the accession of James I., the high north road from London to Edinburgh was thronged with multitudes of pilgrims hastening to the worship of the newly risen sun. Robert Carey became, in the words of Cowper's enigma, "the parent of numbers that cannot be told." Scotland has never poured into the south more active or more anxious suppliants than then traversed the northward road through Berwick. All ordinary accommodation soon fell short of the demand. Messengers riding post from the council to the king were stayed on the road for want of the ordinary supply of post-horses, all which were taken up by lords and gentry—rushing northward in the fury of their new-born loyalty. As a remedy for these inconveniences, the lords of the council issued a proclamation, calling upon all magistrates to aid the postmasters "in this time so full of business," by seeing that they are supplied with "fresh and able horses as necessitie shall require." Of course the supply was merely of horses. Travellers could not in those days obtain carriages of any kind. The horses were directed to be "able and sufficient horses, and well furnished of saddles, bridles, girts and stirropes, with good guides to looke to them; who for their said horses shall demand and receive of such as shall ride on them, the prices accustomed."
The new state of things became permanent. London, after James's removal from Edinburgh, being really the seat of government for the whole island, the intercourse both ways was continuous, and further general orders for its management were published by proclamation. There were at that time, on all the high roads through the country, two sorts of posts:—1. Special messengers or couriers who rode "thorough post," that is, themselves rode through the whole distance, "with horn and guide." Such persons carried with them an authentication of their employment in the
public service. In 1603, they were charged "two-pence halfe-peny the mile" (raised in 1609 to threepence) for the hire of each horse, "besides the guide's groats." The hire was to be paid beforehand. They were not to ride the horses more than one stage, except with the consent of "the post of the stage" at which they did not change. Nor were they to charge the horse "with any male or burden (besides his rider) that exceedeth the weight of thirtye pounds." Nor to ride more than seven miles an hour in summer or six in winter. 2. The other sort of post was what was termed the "post for the packet." For this service every postmaster was bound to keep horses ready; and on receipt of a "packet" or parcel containing letters, he was to send it on towards the next stage within a quarter of an hour after its arrival, entering the transaction in "a large and faire ledger paper book." Two horses were to be kept constantly ready for this service, "with furniture convenient," and
Pages