You are here
قراءة كتاب Notes and Queries, Number 166, January 1, 1853 A Medium of Inter-communication for Literary Men, Artists, Antiquaries, Genealogists, etc.
تنويه: تعرض هنا نبذة من اول ١٠ صفحات فقط من الكتاب الالكتروني، لقراءة الكتاب كاملا اضغط على الزر "اشتر الآن"
Notes and Queries, Number 166, January 1, 1853 A Medium of Inter-communication for Literary Men, Artists, Antiquaries, Genealogists, etc.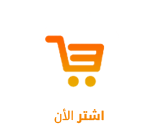 messengers "at hand in areadinesse." The postmaster was also to have ready "two bags of leather, at the least, well lined with bayes or cotton, to carry the packet in." He was also to have ready "hornes to sound and blow, as oft as the post meets company, or foure times in every mile."
The "post for the packet" was at first used only for the carriage of despatches for the government or for ambassadors, but a similar mode of conveyance soon began to be taken advantage of by merchants and private persons. Difficulty in obtaining posts and horses for the conveyance of private packets, led to the interference of "certain persons called hackney-men, tapsters, hostlers, and others, in hiring out their horses, to the hinderance of publique service, danger to our state, and wrong to our standing and settled postes in their several stages." The government of James I. thought, in its blindness, that it could put a stop to the dangerous practice of transmitting unofficial letters, by rendering it penal for private persons to carry them; that of Charles I., wiser, in this respect, in its generation, settled a scheme for their general conveyance through the medium of "a letter office." But the "post for the packet," with his leathern bag and his twanging horn (the origin, of course, of our mail-coach horn), continued down to a late period, and probably still lingers in some parts of the kingdom. Cowper, it will be remembered, describes him admirably.
---
CURIOSITIES OF ADVERTISING LITERATURE.
We are all well acquainted with the ingenious artifices by which modern advertisers thrust their wares upon the attention of newspaper readers. We may, perhaps, have been betrayed into the expression of come rude Saxon expletive, when, in the columns devoted to news and general information, we have in our innocence been tempted with a paragraph that commenced with "a clever saying of the illustrious Voltaire's," and dovetailed into a panegyric of Messrs. Aaron and Son's Reversible Paletots; or we may have applauded the clever logician who so clearly demonstrates, that as Napoleon's bilious affection frequently clouded his judgment in times of greatest need, the events of the present century, and the fate of nations, would have been reversed, had that great man only been persuaded to take two boxes of Snooks's Aperient Pill, price 1s. 1½d., with the Government stamp on a red ground (see Advt.). All these things we know very well; but, of the fugitive literature that does not find a place in the advertising columns of The Times, but flashes into Fame only in the pages of some local oracle, or in some obscurer broad-sheet, how often must it remain unappreciated, and doomed to "waste its sweetness on the desert air." That this may not be said of the following burst of advertising eloquence, I trust it may be found worthy a niche in the temple of "N. & Q." In its composition the author was probably inspired by the grand scenery of the Cheviots, in a village near to which his shop was situate. It was one of those "generally-useful" shops where the grocer and draper held equal reign, and anything could be got, from silks and satins to butter and Bath bricks. The composition was printed and distributed among the neighbouring families; but shortly after, when the author heard that it had not produced the exact effect he had wished, he, with the irritability that often accompanies genius, resolved to get back and destroy every copy of his production, and deny to the world that which it could not appreciate. Fortunately for the world's welfare, I preserved a copy of his hand-bill, of which this, in its turn, is a faithful transcript:
"To the Inhabitants of G. and its neighbourhood.

"The present age is teeming with advantages which no preceding Era in the history of mankind has afforded to the human family. New schemes are projecting to enlighten and extend civilisation, Railways have been projected and carried out by an enterprising and spirited nation, while Science in its gigantic power (simple yet sublime) affords to the humane mind so many facilities to explore its rich resources, the Seasons roll on in their usual course producing light and heat, the vivifying rays of the Sun, and the fructifying influences of nature producing food and happiness to the Sons of Toil; while to the people of G. and its neighbourhood a rich and extensive variety of Fashionable Goods is to be found in my Warehouse, which have just been selected with the greatest care. The earliest visit is requested to convey to the mind an adequate idea of the great extent of his purchases, comprising as it does all that is elegant and useful, cheap and substantial, to the light-hearted votaries of Matrimony, the Matrons of Reflection, the Man of Industry, and the disconsolate Victims of Bereavement.

J— M—."
The peroration certainly exhibits what Mrs. Malaprop calls "a nice derangement of epitaphs:" and, us for the rest, surely "the force of" bathos "could no further go."
---
ON A PASSAGE IN "KING HENRY VIII.," ACT III. SC. 2.
One of the most desperately unintelligible passages in Shakspeare occurs in this play, in the scene between the King and the Cardinal, when the latter professes his devoted attachment to his service. It stands thus in the first folio:
Car. "I do professe
That for your Highnesse good, I euer labour'd
More then mine owne: that am, haue, and will be
(Though all the world should cracke their duty to you,
And throw it from their Soule, though perils did
Abound, as thicke as thought could make 'em, and
Appeare in formes more horrid) yet my Duty,
As doth a Rocke against the chiding Flood,
Should the approach of this wilde Riuer breake,
And stand vnshaken yours."
Upon this Mason observes:
"I can find no meaning in these words (that am, have, and will be), or see how they are connected with the rest of the sentence; and should therefore strike them out."
Malone says:
"I suppose the meaning is, 'that or such a man, I am, have been, and will ever be.' Our author has many hard and forced expressions in his plays; but many of the hardnesses in the piece before us appear to me of a different colour from those of Shakspeare. Perhaps however, a line following has been lost; for in the old copy there is no stop at the end of this line; and, indeed, I have some doubt whether a comma ought not to be placed at it, rather than a fullpoint."
Mr. Knight, however, places a fullpoint at will be, and says:
"There is certainly some corruption in this passage; for no ellipsis can have taken this very obscure form. Z. Jackson suggests 'that aim has and will be.' This is very harsh. We might read 'That aim I have and will,' will being a noun."
Mr. Collier has the following note:
"In this place we can do no more than reprint exactly the old text, with the old punctuation; as if Wolsey, following 'that am, have, and will be' by a long parenthesis, had forgotten how he commenced his sentence. Something may have been lost, which would have completed the meaning and the instances have not been infrequent where lines, necessary to the sense, have been recovered from the quarto impressions. Here we have no quarto impressions to resort to, and the later folios afford us no assistance, as they reprint the passage as it stands in the folio 1628, excepting that the two latest end the parenthesis
Pages