You are here
قراءة كتاب Notes and Queries, Number 166, January 1, 1853 A Medium of Inter-communication for Literary Men, Artists, Antiquaries, Genealogists, etc.
تنويه: تعرض هنا نبذة من اول ١٠ صفحات فقط من الكتاب الالكتروني، لقراءة الكتاب كاملا اضغط على الزر "اشتر الآن"
Notes and Queries, Number 166, January 1, 1853 A Medium of Inter-communication for Literary Men, Artists, Antiquaries, Genealogists, etc.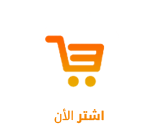 fastis commemoranda tuis,
Quam super exoriens faustâ tibi gloria pennâ
Palmam oleamque uno detulit alma die;
Immortale decus maneat, famâque perenni
Felicique geras sceptra paterna manu;
Et tua victrices dum cingunt tempora lauri,
Materies solio digna sit ista tuo.
For the other verses subjoined, we are indebted to the late Rev. William Crowe, Fellow of New College, Oxford, and many years public orator in that university. It seems that he had planted an elm at his parsonage, on the birth of his son, afterwards killed at Waterloo, which sad event was
commemorated by his afflicted father in the following touching monody, affixed to the same tree:
Hanc Ego quam felix annis melioribus Ulmum
Ipse manu sevi, tibi dilectissime Fili
Consecro in æternum, Gulielme vocabitur Arbos
Hæc tua, servabitque tuum per secula nomen.
Te generose Puer nil muneris hujus egentem
Te jam perfunctum vitæ bellique labore,
Adscripsit Deus, et cœlestibus intulit oris,
Me tamen afflictum, me consolabitur ægrum
Hoc tibi quod pono, quanquam leve pignus amoris,
Hic Ego de vitâ meditans, de sorte futurâ,
Sæpe tuam recolam formam, dulcemque loquelam,
Verbaque tam puro et sacrato fonte profecta,
Quam festiva quidem, et facili condita lepore.
At Te, qui nostris quicunque accesseris hospes
Sedibus, unum oro, mœsti reverere Parentis,
Nec tu sperne preces quas hâc super Arbore fundo.
Sit tibi non invisa, sit inviolata securi,
Et quantum natura sinet, crescat monumentum
Egregii Juvenis, qui sævo est Marte peremptus,
Fortiter ob patriam pugnando, sic tibi constans
Stet fortuna domûs, sit nulli obnoxia damno,
Nec videas unquam dilecti funera nati.
---
SIR HENRY WOTTON AND MILTON.
The letter which sir Henry Wotton addressed to Milton, on receiving the Maske presented at Ludlow-castle, appears to admit of an interpretation which has escaped the numerous editors of the works of Milton; and I resolve to put this novel conjecture on its trial in the critical court of facts and inferences held at No. 186. Fleet Street.
Sir Henry Wotton thus expresses himself on the circumstance which I conceive to have been misinterpreted:
"For the work itself [a dainty piece of entertainment, by Milton] I had viewed some good while before with singular delight, having received it from our common friend Mr. R. in the very close of the late R.'s Poems, printed at Oxford; whereunto [it] is added (as I now suppose) that the accessory might help out the principal, according to the art of stationers, and to leave the reader con la bocca dolce."—Reliquiæ Wottonianæ, 1672.
In the poems of Milton, as edited by himself in 1645, the date of this letter is "13th April, 1638;" and as the Poems of "Thomas Randolph, master of arts, and late fellow of Trinity colledge in Cambridge," were printed at Oxford in that year, in small quarto, it may be assumed that the gift of Mr. R. was a copy of that volume, with the addition of the Maske, as printed in the same size in 1637. Such was the conclusion of Warton, and such is mine. The question at issue is, Who was Mr. R.? Warton says, "I believe Mr. R. to be John Rouse," the keeper of the Bodleian library. Is it not more probable that Mr. R. means Robert Randolph, master of arts, and student of Christchurch—a younger brother of Thomas Randolph, and the editor of his poems?
I must first dispose of the assertion that the friendship between Rouse and Milton "appears to have subsisted in 1637." There is no evidence of their friendship till 1647; and that evidence is the ode to Rouse, to which this address is prefixed: "Jan. 23. 1646. Ad Joannem Rousium, Oxoniensis academiæ bibliothecarium. De libro poematum amisso, quem ille sibi denuo mitti postulabat, ut cum aliis nostris in bibliotheca publica reponeret, ode." It seems that Milton did not send the volume of 1645 till a copy of it had been requested; no evidence, certainly, of old friendship! I admit the probability that Wotton and Rouse were friends; but why should Rouse officiously stitch up, as Warton expresses it, the Mask of Milton with the Poems of Thomas Randolph, and present the volume to Wotton? Did he give away that which is still wanting in the Bodleian library?
Admit my novel conjecture, and all the difficulties vanish. Thomas Randolph, says Phillips, was "one of the most pregnant young wits of his time;" and Robert, who was also noted as a poet, could scarcely fail to offer the poems of his brother to so eminent a person as sir Henry Wotton. As sir Henry yearly went to Oxford, he may have made acquaintance with Robert; and Robert may have been introduced to Milton by Thomas, who was for eight years his cotemporary at Cambridge, and in the enjoyment of much more celebrity. The Maske may have been added as an experiment in criticism.
The rev. Thomas Warton was a man of extensive reading, an excellent critic, and a fascinating writer—but too often inattentive to accuracy of statement. He says that Randolph died the 17th March, 1634: Wood says he was buried the 17th March, 1634. He says it is so stated on his monument: the monument has no date. He says the Poems of Randolph contain 114 pages: the volume contains 368 pages! He says the Maske is a slight quarto of 30 pages only; it contains 40 pages! Is it not fit that such carelessness should be exposed?
---
FOLK LORE.
Unlucky to sell eggs after Sunset.—The following paragraph is extracted from the Stamford Mercury of October 29, 1852:
"There exists a species of superstition in north Nottinghamshire against letting eggs go out of a house after sunset. The other day a person in want of some eggs called at a farm-house in East Markham, and inquired of the good woman of the house whether she had any eggs to sell, to which she replied that she had a few scores to dispose of. 'Then I'll take them home

with me in the cart,' was his answer; to which she somewhat indignantly replied, 'That you'll not; don't you know the sun has gone down? You are welcome to the eggs at a proper hour of the day; but I would not let them go out of the house after the sun is set on any consideration whatever!'"
Old Song.—
Pages