You are here
قراءة كتاب Chambers's Journal of Popular Literature, Science, and Art, No. 710 August 4, 1877
تنويه: تعرض هنا نبذة من اول ١٠ صفحات فقط من الكتاب الالكتروني، لقراءة الكتاب كاملا اضغط على الزر "اشتر الآن"
Chambers's Journal of Popular Literature, Science, and Art, No. 710 August 4, 1877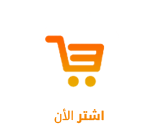 concentration of looks on the eyes of the person operated upon. In it there is nothing marvellous. Dr Carpenter explains that it 'corresponds precisely in character with what is known in medicine as "hysteric coma;" the insensibility being as profound while it lasts as in the coma of narcotic poisoning or pressure on the brain; but coming on and passing off with such suddenness as to shew that it is dependent upon some transient condition of the sensorium, which, with our present knowledge, we can pretty certainly assign to a reduction in the supply of blood caused by a sort of spasmodic contraction of the blood-vessels.' This explanation, on a physiological basis, considerably reduces the mystic character of those mesmeric marvels in which the late Dr Elliotson indulged at his public séances in Conduit Street. It does not, however, as we imagine, detract from the medical value that may be attached to the calming of the nervous system by what is spoken of as mesmeric sleep. Mr Braid, a practising surgeon in Manchester, ingeniously fell on the device of producing a profound mesmeric slumber by simply causing individuals to fix their gaze determinedly at a cork stuck at the top of their nose. It was not surprising that people should have been lulled by being subjected to this species of Hypnotism. Ordinary sleep may in most instances be induced by keeping the lower extremities perfectly still, and determinedly fixing attention on the act of breathing through the nostrils. Speaking from experience, we offer this as a hint to the habitually sleepless.
In the amusing book before us, the author shews how clairvoyants have imposed on public assemblies by tricks, which could be seen through by sceptical observers. Miss Martineau, as is well known, had a profound belief in the marvels of mesmerism. This lady had a servant, J., to whom was imputed wonderful powers of clairvoyance. On one occasion, while in the mesmeric sleep, she gave 'the particulars of the wreck of a vessel, of which her cousin was one of the crew; as also of the previous loss of a boy overboard; with which particulars, it was positively affirmed by Miss Martineau, and believed by many on her authority, that the girl could not have been previously informed, as her aunt had only brought the account to the house when the séance was nearly terminated. On being asked, says Miss M., two evenings afterwards, when again in sleep, "whether she knew what she related by hearing her aunt telling the people below," J. replied: "No; I saw the place and the people themselves—like a vision." And Miss Martineau believed her.' After all, the girl was proved to be an impostor. A medical friend, on making a rigorous investigation, discovered 'unequivocally that J.'s aunt had told the whole story to her sister, in whose house Miss M. was residing, about three hours before the séance; and that though J. was not then in the room, the circumstances were fully discussed in her presence before she was summoned to the mesmeric performance. Thus not only was J. completely discredited as a seer, but the value of all testimony to such marvels was seriously lowered, when so intelligent a witness as Harriet Martineau could be so completely led astray by her prepossessions as to put forth statements as facts, which were at once upset by the careful inquiry which she ought to have made before committing herself to them.'
A preconceived determination or proneness to believe in the reality of any seeming marvel without any other evidence than the senses, goes a great way to explain the stories that are fondly cherished by the dupes of spiritualism. The error lies in taking things for granted. At one time people were all agog as to the wonders of table-turning, and it is amusing to remember how the wonder was speedily exploded by the appliances suggested by Faraday. He conclusively shewed that the operators, however honest, unconsciously exerted a muscular action, causing the table to turn in the direction previously conceived. The whole thing was a curious piece of self-deception. Dupes of spiritualistic manipulators are similarly self-deceived. They go to séances in the fond hope of seeing incomprehensible marvels by 'mediums' and table-rappers, and come away believing that all has been real, instead of being only tricks worthy or unworthy of a conjurer. Certainly, at no séance of spiritualists have the performances excelled the wonders effected by those adepts in conjuring, Maskelyne and Cooke.
Although exploded and discredited, table-turning has latterly come up in the new form of planchette, a fashionable toy alleged to be endowed with singularly mystic qualities. Consisting of a small and easily moved board, in which a pencil is stuck with the point downwards on paper or slate laid on a table, the machine is said to be capable of answering questions put to the operator who presses on the board with his hands. No doubt, the pencil will write answers as required, but it does so only by the conscious or unconscious muscular action of the hands on the board. This weak device of pretending to get answers to questions by the agency of an inanimate piece of wood and a pencil, has been resorted to by real or sham believers in spiritualism; and we are presented with the melancholy spectacle of decent-looking ladies and gentlemen sitting gravely round a table affecting to hold a conversation with beings in the unseen world.
Just as mesmerism lost its reputation as a branch of psychology, so has spiritualism begun to be estimated at its true value. It was always very much against it, that its professors held their séances in darkened apartments, and that for the most part they took money for the display of their wonders. The thing became a trade, and so it would have continued but for the prosecution and conviction of persons who stood guilty of imposture, and of taking money under false pretences. To add to the discomfiture of trading spiritualists, their tricks have been exposed in the book, Lights and Shadows of Spiritualism, by D. D. Home, who, however, lets it be known that he is among the few genuine professors of the art whose operations are alleged to be beyond suspicion! As shewn by Dr Carpenter, deception is not confined to those who practise for gain. He speaks of young ladies who take pleasure in imposing on elderly persons by tricks of an ingenious kind. 'I could tell,' says he, 'the particulars, in my possession, of the detection of the imposture practised by one of the most noteworthy of these lady-mediums, in the distribution of flowers which she averred to be brought in by the "spirits" in a dark séance, fresh from the garden and wet with the dew of heaven; these flowers having really been previously collected in a basin up-stairs, and watered out of a decanter standing by—as was proved by the fact, that an inquisitive sceptic having furtively introduced into the water of the decanter a small quantity of a nearly colourless salt (ferrocyanide of potassium), its presence in the dew of the flowers was afterwards recognised by the appropriate chemical test (a per-salt of iron), which brought out "Prussian-blue."'
Other instances are presented of deceptions practised in private séances; but for these and much that illustrates the whole tenor of the delusion, we must refer to the work itself. We restrict ourselves to quoting only one, but a very pertinent remark: 'It is affirmed, such exposures prove nothing against the genuineness of any new manifestation. But I affirm that to any one accustomed to weigh the value of evidence, the fact that the testimony in favour of a whole series of antecedent claims has been completely upset, seriously invalidates (as I have shewn in regard to mesmeric clairvoyance) the trustworthiness of the testimony in favour of any new claimant to "occult" powers. Why should I believe the testimony of any believer in the genuineness of D's performances, when he has been obliged to admit that he has been egregiously deceived in the cases of A,
Pages