You are here
قراءة كتاب Chambers's Journal of Popular Literature, Science, and Art, No. 710 August 4, 1877
تنويه: تعرض هنا نبذة من اول ١٠ صفحات فقط من الكتاب الالكتروني، لقراءة الكتاب كاملا اضغط على الزر "اشتر الآن"
Chambers's Journal of Popular Literature, Science, and Art, No. 710 August 4, 1877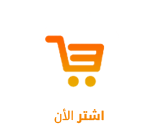 B, and C?'
For this instructive and admirably written work, offering a lucid philosophical explanation of the source of Predominant Delusions, which are apt to be turned to a bad account by the designing, and are in every sense mischievous, as conveying erroneous notions of natural phenomena, the learned author deserves the hearty thanks of the community.
W. C.
---
CHAPTER XXXV.—A TWELVEMONTH AFTER.
A glorious morning in early August. I was standing in a large cheerful room, from the windows of which was an extensive view of beautiful country, hill and dale, clothed with the rich ripe fullness of fruit-time, while to ear was borne 'the distant cries of reapers in the corn—all the live murmur of a summer day.'
I was attiring myself—or I ought rather to say being attired—for a wedding, attended right royally, no less than twenty handmaidens hovering about me, each eager to do something towards my adornment; and each as desirous that I should look my very best as I was myself, which is saying a great deal. Never was slave of fashion more anxious to make an effective appearance than was I on this bright August morning. But even I began to be satisfied as the process of adornment went on, and I was gradually transformed from a sober brown chrysalis into a brilliant butterfly. A bright blue silk dress, an elegant lace cloak, white bonnet with blush roses, &c. &c. Everything, be it understood, of the very best that money could buy, and made in the latest mode, there not being a sombre colour or faded shred about me. 'All new and fresh and bright, as befits a butterfly!' I ejaculated, contemplating myself with a glad smile.
And then there was the one thing—ah, I knew it now; my prayers had been answered! Even allowing for the flush of excitement, this was not the face of a twelvemonth ago smiling gaily back at me from the dressing-glass. The eyes had lost their mournfulness, the mouth had become used to smile, and the whole face was full of life and colour. 'Yes; it all matches beautifully,' I acknowledged, in smiling assent to the exclamations of my attendants. 'But I require care, you know,' as they all pressed about me; 'not a rose must be crushed. And it is to be hoped that I shall not forget that I wear a train, and spoil the effect by falling over it;' which raised a laugh amongst my handmaidens, as royal wit should. Then being pronounced 'finished,' I went out into the gallery, and descended the broad staircase (my home was one of the finest old mansions in Kent) with my train about me. In the long room I was met by Jane Osborne, who, after examining me very critically from head to foot, was graciously pleased to add her testimony to that of the rest, and pronounce that I should do. I was nevertheless obliged to call her to order in a little aside for a certain trembling of the voice and moisture in the eyes—a weakness not to be looked over in Jane Osborne.
'God bless you, Mary! By five o'clock, remember.'
I just touched her lips, since she would have it so, notwithstanding my pointing it out to her that it was not a time for sentiment; and then with her hand in mine and attended by my train, I went into the court-yard, where my carriage awaited me.
'It couldn't have been grander if it had been created out of a pumpkin!' I whispered to Jane.
She looked uneasily at me. 'Do not try to jest, Mary,' she replied anxiously.
'Why not? if I feel equal to it, you foolish person!'
'Are you equal to it, Mary?'
'Quite. If I had doubted it before, I knew when I saw myself in the glass this morning. You ought to be able to see the difference.'
'Yes,' she murmured, 'there is a difference.—You will find the flowers in the carriage, Mary.'
I stepped in, and was swiftly borne away, amidst—I had almost written a flourish of trumpets, so very loud and shrill were some of the voices shouting all sorts of good wishes after me.
I flattered myself that the effect was very telling indeed, when my equipage, with its spirited horses and coachman and footman wearing large breastplates of flowers, drew up before the porch of the pretty little ivy-covered vale church. I was received by the beadle and pew-opener with due respect, and found that I was in very good time. The gentlemen and some of the guests were already in the vestry, said the pew-opener; and in the porch were waiting two pretty young bride's-maids, who eyed me rather curiously. They had just time to remind me that my place was with the guests inside the church, and I to reply that I preferred waiting there, when a carriage of much more modest pretensions than mine drew up, and the two I waited for stepped out.
'Mary, Mary!' ejaculated Lilian, springing towards me with outstretched arms, forgetful, as I even then had the nerve to remind her, of our finery. What would become of me if I gave way now? 'Mary, Mary!'
And no sooner had I released myself from Lilian than there was my dear old Mrs Tipper giving me a good honest hug, utterly regardless of appearances. And as to finery! she had long ceased to allow that to interfere with her love, and was not to be daunted by any such consideration now.
The little bride's-maids, who were very carefully guarding their laces and muslins, reserving themselves for the right moment, looked with much disfavour at an ebullition of feeling at the wrong point in the ceremony; and now reminded us that it was half-past eleven, and that the clergyman and the other guests had been waiting some time. At which, with a meaning look at me, Mrs Tipper put Lilian's hand into mine, and we two passed up the aisle together, whilst the dear little woman walked after us with the bride's-maids, notwithstanding their whispered protestations that it was 'wrong—altogether wrong—and the effect was quite spoiled!'
As Philip turned to meet us, I put his bride's hand into his with a smile which appeared to satisfy even him. Moreover, Robert Wentworth's face brightened, and Robert Wentworth's critical observance had been anticipated with some little anxiety.
Lilian's uncle, the father of the bride's-maids, was to 'give her away;' he looked not a little curiously at the person whose appearance seemed to cause so much sensation; but his curiosity did not affect me.
At the words, 'Who giveth this woman to be married to this man?' Major Maitland gave the necessary response; but both bride and bridegroom turned their eyes upon me, as though the gift were mine.
As soon as the ceremony was over, Philip and Lilian turned towards me; and for a few moments we three gave no thought to the convenances, as we clasped hands and murmured a few words meant only for each other. Then the rest of the party gathered about the bride and bridegroom, and I became conscious of the presence of others that were known to me: Philip's brother Mr Dallas, and his wife, and Mrs Trafford and her sister-in-law Mrs Chichester. Marian Trafford was gorgeously attired in what no doubt was the latest Paris fashion; although I think that even she was conscious that her splendour did not eclipse mine. They had not evidently expected to see me there, and both, I felt, watched very curiously for any slight giving-way upon my part. But if I could calmly meet Philip's eyes, it may be imagined that I was proof against the scrutiny of either Marian Trafford or her sister-in-law. And Mrs Chichester's softly spoken little aside: 'Did not I think that the bride and bridegroom were an admirably matched couple, even to age—eighteen and thirty was just as it should be; was it not?' was assented to with a cheerfulness which did not seem to gratify her as a looker-on might have expected it to do.
There was only one shadow on the bride's lovely face, and that came when she signed her
Pages