You are here
قراءة كتاب Chambers's Journal of Popular Literature, Science, and Art, No. 710 August 4, 1877
تنويه: تعرض هنا نبذة من اول ١٠ صفحات فقط من الكتاب الالكتروني، لقراءة الكتاب كاملا اضغط على الزر "اشتر الآن"
Chambers's Journal of Popular Literature, Science, and Art, No. 710 August 4, 1877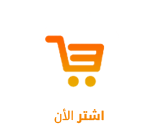 arrived at Minieh, and having stores to buy, they proceeded to it, and found almost everything exceedingly cheap. How it would rejoice the heart of a thrifty housewife here at home to be able to buy a hundred eggs for fourteenpence, or a couple of chickens for tenpence, not to speak of fine geese at two shillings a head! Large and very good turkeys may be bought for three-and-sixpence, a lamb for seven shillings, and a sheep for sixteen shillings or a pound, fruit and vegetables being proportionably moderate.
In Egypt, little children have very hard lines of it. It makes one's heart ache to read of the disease and suffering induced by the barbarous ignorance of their parents. Miss Edwards says: 'To brush away the flies that beset the eyes of young children is impious; hence ophthalmia and various kinds of blindness. I have seen infants lying in their mother's arms with six or eight flies in each eye; I have seen the little helpless hands put down reprovingly if they approached the seat of annoyance. I have seen children of four or five years old with the surface of one or both eyes eaten away, and others with a large fleshy lump growing out where the pupil had been destroyed.'
As a consequence of this horrible cruelty three children out of every five die in Egypt; and in certain districts every twentieth person is either wholly or partially blind.
On Christmas-day Miss Edwards entertained some friends, who were in a dahabeeyah behind them, to dinner. The guests consisted of a bride and bridegroom and a painter. The scene around their floating dining-room was lovely; the placid river flowed tranquilly through broad green savannahs, and breezes redolent of perfume fanned the lotus lilies beneath their prow. It required all the conventional sentiment which attaches to a blazing plum-pudding to convince them that it was really Christmas.
At Siout, the capital of Middle Egypt, they inspected the celebrated Stabl d'Antar. It is a splendid tomb temple hewn out of the rock. The roofs of its lofty chambers are painted in fresh and vivid colours, and the walls are covered with bas-reliefs and hieroglyphics.
En route to Denderah, at a part of the river where the banks were flat and bare, they saw on the western shore what seemed to be a large grizzled ape perched upon a dust-heap, and learned with intense surprise that it was Sheik Seleem, a sort of Moslem St Simon Stylites. There he sat in the gathering night, as he had sat for fifty years from darkness to dawn, and from dawn to darkness, amid inconceivable filth and squalor, not even moving to feed himself. The sailors shouted to him as they passed, loudly imploring his blessing; but he made no sign of response. Motionless as a huge frog, he squatted on his dust-throne, inflated with spiritual pride or madness, or both.
About ten miles below Denderah thousands of Fellahin were at enforced work on the embankment of a new canal. These canals are the life of Egypt; by them the supply of the precious water is regulated and its outlay economised. Without canals and the ever-recurring water-wheels, the fresh green beauty of the river-plains would soon disappear, and famine, gaunt and hollow-eyed, stalk upon the scene, with disease and death in its train.
At Denderah, among other interesting remains, they found a splendid temple in an almost perfect condition, with a finely executed bas-relief of Cleopatra. This queen of beauty, whose slaves were the masters of the world, is fair enough in this mask of stone to recall to Miss Edwards something of that loveliness which conquered Cæsar. 'Mannerism apart,' she says, 'the face wants for neither individuality nor beauty. Cover the mouth, and you have an almost faultless profile. The chin and throat are also quite lovely; while the whole face, suggestive of cruelty, subtlety, and voluptuousness, carries with it an indefinable expression, not only of portraiture but of likeness.'
On the third day after leaving Denderah, they saw in the faint light of the early morning the gigantic propylons of Karnak towering vast and gray against the horizon. The warm flush of the dawn bathed with rosy light the range of precipitous hills, which are honeycombed with the tombs of the kings, and kissed into tender beauty the time-worn columns of Luxor, the ancient Woolwich of the Pharaohs. At Karnak, the ruins are stupendous; the eye loses itself in a waste of giant propylons, columns towering to the clouds, colossal figures in black granite, partially buried in the sand; and a little apart, in solitary grandeur, an immense obelisk, seventy-five feet high, covered with hieroglyphics and bas-reliefs, depicting scenes in the life of Rameses the Great. In the temple at Karnak, the great hall of pillars, roofless and vast, presents to the eye of the curious gazer forests of colonnades, aisles of pillars, huge pylons, towering like giants to the sky, half-hiding, half-revealing weird fantastic bas-reliefs of the gods, who glare, superb in ruin, over their desolated shrines. The sunlight streaming through the open portal shines on avenues of sphinxes, battered colossi, vast lengths of splendid bas-reliefs, glowing with a depth and freshness of colour which Time has had no power to fade; labyrinths of headless statues, prostrate obelisks, shattered images, all in such numbers that they produce a bewildering effect upon the mind.
At Esneh, their next halting-place, there was also a very beautiful temple, dedicated to Kneph. Assouan and Elephantiné (the Isle of Flowers) came next. At Assouan, Egypt proper ceases, and Nubia begins. Here the traveller enters upon the region of the Cataracts, a succession of rapids extending almost all the way to Philæ. The Nile at this point is singularly picturesque. First narrowed between banks of dark red cliffs, it suddenly expands almost to the breadth of a lake, and presents a broad expanse bristling with rocks and covered with innumerable islets, round which the water rushes in swirling eddies of foam. The navigation among these islets is difficult and dangerous; the boat half buried in spray, struggles gallantly forward, making a succession of rapid rushes, as if she were about to dive headlong over the fall; but it is too much for her; she recoils, quivers, turns round, and seems to be driving right upon a huge mass of black granite, when the Sheik of the Cataracts comes to her aid. This tutelary genius of the Nile dahabeeyahs has few of the external attributes of a hero. He is a little fat ugly man; but what of that? he knows his work, and can do it. A moment more, and the dahabeeyah and its inmates will be ingulfed in the foaming abyss; but before that moment comes, he springs up, plunges into the torrent, pushes off the boat by sheer force of muscle; and then he and his tawny assistants drag her up the rapid.
It is a lengthy operation; and while it was in progress, Miss Edwards and her party made a pilgrimage to Philæ. Beautiful Philæ, the fabled tomb of Osiris, the Holy Island whose very soil was sacred, still preserves almost uninjured the beautiful temples and gorgeous tomb-palaces which were the master-pieces of the later style of Egyptian art. The vastness, the gigantic proportions of Thebes and Karnak, are not aimed at here; on the contrary, there is an inimitable grace, an airy lightness about cloister and colonnade, which are half Greek. And what Art has so nobly accomplished, Nature has not been slow to assist. The cloudless sky, the graceful palms, the majestic carob trees, enwrap with greenness and beauty all the wealth of colouring, of sculpture, and of architecture which the past has bequeathed to this spot, once so hallowed, now so lonely. Lingering tenderly reminiscent on the pearly strand of this voluptuous Egyptian Iona, one half expects to see the white-robed priests of Isis wind again in long procession out of the shadow into the sunshine, solemn and stern, vainly questioning of the forgotten ages—What meaneth this?
Leaving Philæ, ever lessening in the distance, the travellers
Pages