You are here
قراءة كتاب Chambers's Journal of Popular Literature, Science, and Art, No. 710 August 4, 1877
تنويه: تعرض هنا نبذة من اول ١٠ صفحات فقط من الكتاب الالكتروني، لقراءة الكتاب كاملا اضغط على الزر "اشتر الآن"
Chambers's Journal of Popular Literature, Science, and Art, No. 710 August 4, 1877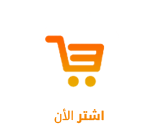 name; and perhaps it was natural enough that Major Maitland should frown at the remembrance of the wrong done to his sister. But it was the last time Lilian would be so pained, and she was not allowed time to dwell upon it now.
When we stood aside for her and Philip to pass out, she caught my hand and drew me with them, and in that very unorthodox fashion we left the church and entered the carriage—'Mary's carriage,' as Lilian termed it. There not being room enough at the cottage, the breakfast was to take place at Hill Side, and we were driven there—so far as a carriage could convey us—for we had to alight at the foot of the hill and walk the remainder of the distance.
As soon as we reached the plantations, Lilian took my face between her hands and gazed at me with anxious tender eyes. Then, with a deep-drawn sigh of relief and a radiant smile she murmured: 'It was true, Philip; she is happy!'
'Yes; thank God!' he ejaculated.
I made it the occasion for a little jest about my truth having been doubted; and by that time some of the others had come up with us, when the bride naturally absorbed all the attention, and the rest was easy. It was the first wedding-breakfast at which I had been a guest, and therefore I was not au fait in such matters. I can only say that if there were any little divergences from the etiquette proper upon such occasions, they were unobserved by me. I knew that the two I most cared for in the world were made happy, and that all the rest of us were pleasant with each other, as befitted wedding-guests. I was afterwards told that the bride's-maids thought that they had not been sufficiently considered in being only provided with one gentleman, and he so grave a one as Robert Wentworth. And Philip's brother and his wife were said to be very stiff with us all; whilst Major Maitland was more anxious than it was polite to be to catch an early return train, reminding his daughters that they must not be the cause of his losing it, and so forth. But I looked through rose-coloured spectacles, and it seemed all flowers and sunshine to me.
Dear old Mrs Tipper and I sat together; and it did me not a little good to feel the eloquent pressure of her hand, which she now and again slipped into mine as the breakfast went on. I am, to this day, not quite sure how much Mrs Tipper knew of the truth; but I saw that she at anyrate guessed something of it, when, in a tremulous voice, she whispered a few words about my having given happiness to her child.
I tried a little jest about still having enough and to spare.
'Yes, my dear; that is the best of it; you really are happy. Thank God, you are reaping'——
I hurriedly commenced asking questions about Becky, who, as I had so much hoped she would, was about to become the wife of Tom. He was engaged for the garden at Hill Side, and it was arranged that he should live with his wife at the cottage. Mrs Tipper elected to continue her cottage life; and as she had become very much attached to Becky, she was very glad to adopt my suggestion, that the married couple should live with her.
It must not be supposed that I was ignorant of anything which had transpired during my absence. I had regularly corresponded with Lilian, although I held firm to my first resolution, not to return amongst them again until Philip and she were married, and so brought about the event at an earlier date than it might otherwise have taken place. I need not say that Becky proved a firm ally, and faithfully kept my secret. Faithful Becky! how difficult it was for some time to get her to talk about her happiness to me! This first day of my reappearance, I inquired in vain for Becky; she was not to be found. I only caught sight of her once when I was leaving Hill Side, watching me from the back staircase, her eyes and nose bearing eloquent witness to violent emotion; but when I turned to speak to her, she sped away as fast as her feet would carry her.
As soon as might be, the bride slipped away with Mrs Tipper and me, to the increased disapprobation of the bride's-maids, who prided themselves upon being acquainted with all the proprieties for such occasions. But it was not to be expected that we could allow two comparative strangers to act as tire-women to our Lilian; and we carried her off, regardless of the murmurs about its being 'all wrong—quite wrong!' and so forth.
Once alone together, we three behaved—well, I will say as any other three women who love each other and are not above having feelings might be expected to behave under such circumstances. I contrived to satisfy Lilian, as I had satisfied her aunt, that I was no unhappy martyr, as she asked me question after question, eyeing me with wistful loving eyes.
'And you will not desert us again, Mary?'
'No; I will not desert you again, Lilian.'
'It is quite delightful to see her like this—quite a grand personage, with a fine carriage and livery servants and all the rest of it; isn't it, auntie? I may now confess, Mary, that I have been the least bit afraid that your talking about living in a grand old house with a number of attendants to do your bidding, was'——
'Was what, goosy?'
'Too much like a fairy tale; and you know you used to talk like that sometimes, when you—when I have fancied that you were not quite happy.'
'Are you satisfied at last, dearie?'
'Yes, I am—yes, quite. You look really happy.' I mentally offered up a thanksgiving, as she went on: 'But of course I am longing to know how it all came about. Recollect, you have promised to explain everything very exactly in your first letter. Recollect too that I leave dear auntie to your care; and of course we shall expect to find our sister here on our return.'
I promised; and when we presently conducted the bride in her travelling-dress to the drawing-room, she was looking happy enough to satisfy Philip, who, I noticed, glanced anxiously from me to her as we entered.
We all went down the winding path with them to the carriage waiting in the road below; and sent them off with all sorts of merry speeches and good wishes and the orthodox accompaniment of old slippers.
---
The past lends to Egypt a charm more entrancing than its cloudless skies and delicious climate. Go where you will, antiquity meets you at every turn. Around you lie the ruins of cities whose very names have been obliterated in the silent march of the ages. Before you flows the sacred river upon whose waves floated centuries ago the little ark of the outcast Hebrew infant, and the golden barge of the gorgeous daughter of the Ptolemies. Time was when this old Nile was the highway down which many successive nations rushed to conquest: for the Ethiopian, the Assyrian, the Persian, the Roman, and the Saracen have all lorded it in turn in this ancient realm of the Pharaohs. Now vexed no longer with the fleets of rival monarchs, the mighty river rocks with slumberous swell the lotus lilies on its tranquil breast; and on its lonely banks, which have rung so often in days gone by to the shrill pæans of triumph, the palms in the sultry noontide throw their long shadows athwart ruined temples and colossal statues, grand in execution and faultless in detail, which reveal in every outline the perfection to which the arts of architecture and sculpture were carried in this their earliest cradle. The soil is strewed with fragments of broken columns and defaced colossi. Buried beneath the drifting sand of the Desert lie the glorious and yet grotesque masterpieces of the Egyptian chisel. Serene, grave, majestic, inundated with a flood of harmonious light, the calm features of the once inscrutable Sphinx look down upon us, as many centuries ago they looked down in their grand repose upon the wondering Father of History. Time has pressed lightly on these Titanic temples and
Pages