You are here
قراءة كتاب Northern Nut Growers Association Thirty-Fourth Annual Report 1943
تنويه: تعرض هنا نبذة من اول ١٠ صفحات فقط من الكتاب الالكتروني، لقراءة الكتاب كاملا اضغط على الزر "اشتر الآن"
Northern Nut Growers Association Thirty-Fourth Annual Report 1943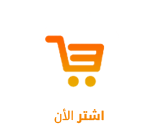 Princess Anne
Kingsville Nurseries, Kingsville
Lewis, Dean, Bel Air
McCollum, Blaine, White Hall
McKay, J. W., Bureau of Plant Industry Station, Beltsville
Nogus, Mrs. Herbert, 4514 32nd St., Mt. Rainier
Porter, John J., 1199 The Terrace, Hagerstown
Purnell, J. Edgar, Spring Hill Rd., Salisbury
Reed, C. A., Bureau of Plant Industry Station, Beltsville
Shamer, Dr. Maurice E., 3300 W. North Ave., Baltimore
MASSACHUSETTS
Allen, Edward E., Hotel Ambassador, Cambridge
Beauchamp, A. A., 603 Boylston St., Boston
Booson, Campbell, 30 State St., Boston
Brown, Daniel L., 60 State St., Boston
Chatterton, R. M., 44 Cedar St., Malden
Fitts, Walter H., 39 Baker St., Foxboro
Fritze, E., Osterville
Garlock, Mott A., 17 Arlington Rd., Longmeadow
Gauthier, Louis R., Wood Hill Rd., Monson
Groff, George H., 46 Chestnut St., Brookline
Kaan, Dr. Helen W., Wellesley College, Wellesley
Kendall, Henry P., Moose Hill Farm, Sharon
Kibrick, I. S., 106 Main St., Brockton
LaBeau, Henry A., 1556 Massachusetts Ave., North Adams
McTavish, W. C., 50 Congress St., Boston
Perells, Walter J., North-Falmouth
Rice, Horace J., 5 Elm St., Springfield
*Russell, Mrs. Newton H., 12 Burnett Ave., South Hadley
Swartz, H. P., 206 Checopee St., Checopee
Short, I. W., 299 Washington St., Taunton
Stewart, O. W., 75 Milton Ave., Hyde Park
Trudeau, Dr. A. E., 14 Railroad St., Holyoke
Van Meter, Dr. R. A., French Hall, M. S. C., Amherst
Wellman, Sargent H., Windridge, Topsfield
Westcott, Samuel K., 79 Richview Ave., North Adams
Weston Nurseries, Inc., Brown & Winter Sts., Weston
Weymouth, Paul W., 183 Plymouth St., Holbrook
MEXICO
Grandjean, Julio, P. O. Box 748, Mexico, D. F.
MICHIGAN
Andersen, Charles, Andersen Evergreen Nurseries, Scottville
Aylesworth, C. F., 920 Pinecrest Dr., Ferndale
Barlow, Alfred L., 13079 Flanders Ave., Detroit, 5
Becker, Gilbert, Climax
Binder, Charles, 34 E. Michigan Ave., Battle Creek
Boylan, P. B., Cloverdale
Bradley, L. J., R. No. 1, Springport
Buell, Dr. M. F., Dept. of Health & Recreation, Dearborn
Bumler, Malcolm R., 1089 Lakeview, Detroit
Burgart, Harry, Michigan Nut Nursery, R. No. 2, Union City
Burgess, E. H., Burgess Seed & Plant Co., Galesburg
Cardinell, H. A., Michigan State College, E. Lansing
Corsan, H. H., R. No. 1, Hillsdale
Daubenmeyer, H., 7647 Sylvester, Detroit
Emerson, Ralph, 161 Cortland Ave., Highland Park, 3
Farrington, Robert A., Chittenden Nursery, U. S. F. A., Wellston
Gage, Nina M., 6440 Kensington Rd., Wixom
Hay, Francis H., Ivanhoe Place, Lawrence
Healey, Scott, R. No. 2, Otsego
Hewetson, Prof. F. N., Michigan State College, East Lansing
**Kellogg, W. K., Battle Creek
Korn, G. J., R. No. 1, Richland
Lee, Michael, Lapeer
Lemke, Edwin W., 2432 Townsend Ave., Detroit, 14
Lewis, Clayton A., 1219 Pine St., Port Huron
Mann, Charles W., 221 Cutler St., Allegan
Mason, Harold E., 1580 Montie, Lincoln Park
McShane, Gerald, 1320 Franklin St. S. E., Grand Rapids
McMillan, Vincent U., 17926 Woodward Ave., Detroit, 3
Miller, Louis, 1300 O'Keefe, Cassopolis
Ricker, John E., 14642 Marlowe Ave., Detroit
Scofield, Mr. and Mrs., Box 215, Woodland
Stocking, Frederick N., Harrisville
Stotz, Raleigh R., 1546 Franklin S. E., Grand Rapids, 6
Tate, D. L., 959 Westchester Way, Birmingham
Wise, C. E., R. No. 3, Milford
MINNESOTA
Andrews, Miss Frances E., 48 Park View Terrace, Minneapolis
Cothran, John C., 512 N. 19th Ave. E., Duluth
Grosch, Robert H., 2732 Drew Ave. S., Minneapolis
Hodgson, R. E., Dept. of Agriculture, S. E. Exp. Station, Waseca
Skrukrud, Baldwin, Sacred Heart
Vaux, Harold C., R. No. 4, Faribault
Weschcke, Carl, 96 So. Wabasha St., St. Paul
MISSOURI
Barnes, Dr. F. M., Jr., 4952 Maryland Ave., St. Louis
Bucksath, Charles E., Dalton
Fisher, J. B., R. R. H. 1, Pacific
Hay, Leander, Gilliam
Johns, Jeannette F., R. No. 1, Festus
Ochs, C. T., Box 291, Salem
Owen, Dr. Lyle, Branson
Richterkessing, Ralph, R. No. 1, St. Charles
Schmidt, Victor H., 5821 Virginia, Kansas City
Stevenson, Hugh, Elsberry
Thompson, J. D., 600 West 3rd St., Kansas City
NEBRASKA
Brand, George, R. No. 5, Box 60, Lincoln
Caha, William, Wahoo
Clark, Ivan E., Concord
DeLong, F. S., 1510 2nd Corso, Nebraska City
Ferguson, Albert B., Dunbar
Hess, Harvey W., The Arrowhead Garden, Box 209, Hebron
Hoyer, L. B., 7554 Maple St., Omaha
Lydick, J. J., Craig
Wever, Francis E., Box 312, Sutherland
White, Bertha G., 7615 Leighton Ave., Lincoln
NEW HAMPSHIRE
Lahti, Matthew, Locust Lane Farm, Wolfeboro
Pages