You are here
قراءة كتاب Northern Nut Growers Association Thirty-Fourth Annual Report 1943
تنويه: تعرض هنا نبذة من اول ١٠ صفحات فقط من الكتاب الالكتروني، لقراءة الكتاب كاملا اضغط على الزر "اشتر الآن"
Northern Nut Growers Association Thirty-Fourth Annual Report 1943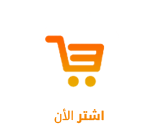 Latimer, Prof. L. P., Department of Horticulture, Durham
Ryan, Miss Agnes, Mill Rd., Durham
Vannevar, Dr. Bush, E. Jaffrey or (4901 Hillbrook Lane, Washington, D. C.)
NEW JERSEY
Blake, Harold, Box 93, Saddle River
Brewer, J. L., 10 Allen Place, Fair Lawn
Bottom, R. J., 41 Robertson Rd., West Orange
Buch, Philip O., 106 Rockaway Ave., Rockaway
Buckwalter, Alan R., Flemington
Buckwalter, Mrs. Alan R., Flemington
Case, Lynn B., Mountain Ave. & Piedmont Dr., Bound Brook
Collins, Joseph N., 769 First St., Westfield
Cumberland Nursery, R. No. 1, Millville
Donnelly, John H., Mountain Ice Co., 51 Newark St., Hoboken
Dougherty, Wm. H., Broadacres-on-Bedens, Box 425, Princeton
Fuhlbruegge, Edward, R. No. 1, Box 21, Pittstown
Gardenier, Dr. Harold C., Westwood
Gottein, Louis, 1081 So. Clinton Ave., Trenton
*Jacques, Lee W., 74 Waverly Place, Jersey City
Jewett, Edmund Gale, R. No. 1, Port Murray
McCulloch, J. D., 73 George St., Freehold
Mueller, R., R. 1, Box 81, Westwood
Ritchie, Walter M., 402 St. George St., Rahway
Rocker, Louis P., The Rocker Farm, Andover
Szalay, Dr. S., 931 Garrison Ave., Teaneck
Terhune, Gilbert V. P., Apple Acres, Newfoundland
Todd, E. Murray, R. No. 2, Matawan
Tolley, Fred C., 223 Berkeley Ave., Bloomfield
Van Doren, Durand H., 310 Redmond Rd., South Orange
White, Co. J. H., Jr., Picatinny Arsenal, Dover
Williams, Harold G., Box 344, Ramsey
Youngberg, Harry W., 304 Hillside Ave., Nutley
NEW MEXICO
Bryan, Lawrence, P. O. Box 1053, Artesia
Williams, Erasmus D., Box No. 6, Wagon Mound
NEW YORK
Benton, William A., Wassaic
Bernath's Nursery, R. No. 1, Poughkeepsie
Bixby, Henry D., East Drive, Halesite, L. I.
Bixby, Mrs. Willard G., 32 Grand Ave., Baldwin
Black, Mrs. William A., 450 W. 24th St., New York
Brinckeroff, John H., 150-09 Hillside Ave., Jamaica
Brook, Victor, 171 Rockingham St., Rochester
Brooks, William G., Monroe
Collins, James F., Cold Spring Rd., Stanfordville
Cowan, Harold, 643 Southern Bldg., The Bronx, New York
Davis, Clair, 140 Broadway, Lynbrook
De Schauensee, Mrs. A. M., Easterhill Farm, Chester
Dutton, Walter, 264 Terrace Park, Rochester
Ellwanger, Mrs. William D., 510 East Ave., Rochester
Fagley, Richard M., 29 Perry St., New York, 14
Feil, Harry, 1270 Hilton-Spencerport Rd., Hilton
Flanigen, Charles F., 16 Greenfield St., Buffalo
Freer, H. J., 20 Midvale Rd., Fairport
Garcia, M., 62 Rugby Rd., Brooklyn
Graham, S. H., R. No. 5, Ithaca
Graves, Dr. Arthur H., Botanic Garden, Brooklyn
Gressel, Henry, R. No. 2, Mohawk
Guillaume, Ronald P., 5210 Maine St., Wmsville
Gwinn, Ralph W., 522 5th Ave., New York
Hasbrouck, Walter, Jr., New Paltz
Heckelman, Edward, 245 S. Franklin St., Hempstead
Hubbell, James F., Mayro Bldg., Utica
Iddings, William, 165 Ludlow St., New York
Kelly, Mortimer B., 17 Battery Place, New York
Kirstein, Edward K., 89 Westminster Rd., Rochester
*Lewis, Clarence, 1000 Park Ave., New York
Little, George, Ripley
*MacDaniels, Dr. L. H., Cornell University, Ithaca
Maloney Bros. Nursery Co., Inc., Danville
Mevius, William E., East Church St., Eden
Miller, J. E., R. No. 1, Naples
*Montgomery, Robert H., 1 E. 44th St., New York
Newell, P. F., 53 Elm St., Nassau
Oeder, Dr. Lambert R., 551 Fifth Ave., New York
Ohligor, Louis H., R. No. 2, New City
Phillips, Clyde F., 11 Olive Ave., Batavia
Pickhardt, Dr. Otto C., 117 East 80th St., New York
Pomeroy, Robert Watson, Wassaic
Potter, Wilson, Jr., Pomona Country Club, Suffern
Price, J., 385 Arbuckle Ave., Cedarhurst, L. I.
Rebillard, Frederick, 164 Lark St., Albany
Salzer, George, 169 Garford Rd., Rochester
Schlegel, Charles P., 990 South Ave., Rochester
Schmidt, Carl W., 180 Linwood Ave., Buffalo
Schwartz, Mortimer L., 1243 Boynton Ave., Bronx, New York
Slate, Prof. George L., State Agricultural Experiment Sta., Geneva
Smith, Gilbert L., State School, Wassaic
Smith, Jay L., Chester
Steiger, Harwood, Red Hook
Stern-Montegny, Hubert, Erbonia Farm, Gardiner
Sucsy, Emil J., West Nyack
Warren, Herbert E., P. O. Box 109, Norwich
Wilson, Mrs. Ida J., Candor, New York
Windisch, Richard P., W. E. Burnet & Co., 11 Wall St., New York
*Wissman, Mrs. F. de R., 9 W. 54th St., New York
NORTH CAROLINA
Dunstan, R. T., Greenboro College, Greenboro
Malcolm, Van R., Celo P. O., Yancey County
Parks, C. H., R. No. 2, Asheville
OKLAHOMA
Billups, Richard A., Hales Bldg., Oklahoma City
Clifton, Edward C., 1325 East 66th St., R. No. 2, Tulsa
Hirschi's Nursery, 414 N. Robinson, Oklahoma City
Hughes, C. V., 5600 N. W. 16, R. No. 5, Oklahoma City
Jarrett, C. F., 2208 W. 40th St., Tulsa
Meek, E. B., R. No. 2, Wynnewood
Pages