You are here
قراءة كتاب The Brochure Series of Architectural Illustration, Vol. 01, No. 12, December 1895 English Country Houses
تنويه: تعرض هنا نبذة من اول ١٠ صفحات فقط من الكتاب الالكتروني، لقراءة الكتاب كاملا اضغط على الزر "اشتر الآن"
The Brochure Series of Architectural Illustration, Vol. 01, No. 12, December 1895 English Country Houses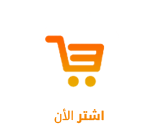 class="center">DECEMBER, 1895.
No. 12.
---
ENGLISH COUNTRY HOUSES.
Mr Wilson Eyre, Jr., in an article in The Architectural Review for January, which has been alluded to in our issue for October, and from which we have borrowed the three charming illustrations reproduced from his drawings, speaks as follows of English domestic architecture:
"There is much to be seen from the railroad in the way of long rambling farmhouses and country houses of the modest kind, and there is much to be gained by studying these for use in our own domestic architecture; their average work is so much less pretentious, so much more homelike than ours; their surroundings are studied so carefully, the garden forming as much part of the house as the roof, and great pains being taken that the garden wall, hedges, terraces, the little tea houses, in fact all the immediate surroundings, should form a harmonious effect. Photographs and measured drawings of the well-known and monumental buildings are at hand whenever we need them, but no idea can be gained, except from personal study, of the completeness and fitness of the country houses and farmhouses and of their surroundings, their "flocks of gables," the grouping and
composition which through the most careful study arrive at the entirely unstudied and almost haphazard effect, and above all the impression produced that the building belongs to the spot upon which it is built and to no other. This is what makes the English domestic work better, to my mind, than any I have seen, and so well worthy of study, especially by our American architects."
The one distinguishing characteristic upon which all observers agree when comparing the houses of England with those of any other country is the importance given to the idea of a "home." This idea of the family life, more fully carried out by the Anglo-Saxon race than by any other, has given rise to conditions differing essentially from those governing the domestic architecture of other races. As pointed out in the last issue in speaking of the country houses of France, the impulse to associate in communities has been a stronger power in moulding the domestic architecture of France than the desire to have an independent home. In England the isolated house is the type. The social unit is the family, and consequently the architectural unit is the "home." The English character has given to the family an independence and privacy, a permanence and sacredness which are all reflected in the English houses, and it is this which makes them homes. The evidence of these characteristics is what has attracted Mr. Eyre and many other Americans besides, and will continue to do so for years to come.
English architecture is not all and never has been all of the sort here indicated, but where it departs from this type we feel the peculiar charm somewhat lacking. The early Saxon hut, the Norman
Pages