You are here
قراءة كتاب The Brochure Series of Architectural Illustration, Vol. 01, No. 12, December 1895 English Country Houses
تنويه: تعرض هنا نبذة من اول ١٠ صفحات فقط من الكتاب الالكتروني، لقراءة الكتاب كاملا اضغط على الزر "اشتر الآن"
The Brochure Series of Architectural Illustration, Vol. 01, No. 12, December 1895 English Country Houses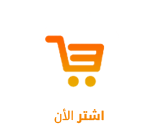 Mr. Brown's design has an interest of a different sort. It is crude in treatment, purposely so no doubt, but the idea is so unusual, with a quaint touch of humor, that it would be sure to attract attention. If space would allow, several of the remaining designs could be reproduced to advantage, and would give a wider field for comparison.
---
Attention has already been called in these columns to the efforts of the Henry F. Miller Piano Co. to foster the designing of artistic piano cases. Their later designs are a long step away from the conventional and hopelessly ugly piano cases that have been put out by the piano trade universally. They reason that the piano, as an artistic instrument, should have an artistic setting, and it is to draw the attention of architectural designers to this point that they have already given prizes for one competition, and purpose offering another prize, probably of $100, for a second competition. The making of special designs for piano cases has fallen largely into the hands of custom-furniture makers simply because the work of piano factories has for years carried its own condemnation. The furniture maker often is forced to buy a new piano, from stock, and build it over as best he can, charging a price that is almost prohibitory. Since the Miller factory has been equipped with the best facilities for special case work it has become possible for architects to have their own designs intelligently executed without unreasonable expense, or to secure unfinished cases should they
wish a cabinet maker to execute their designs. The Miller Company is one of the few piano companies in a position to undertake this departure. The character of their pianos as superior instruments was established years ago, and every succeeding year has added to their reputation. The fight for a front-rank position as instrument makers has been won. Now they begin to fight for artistic case building, and they deserve the sympathy and encouragement of every American architect. The work of the pioneer is always hard, and it is seldom the pioneer who gets the benefits from this work. Should this move of the Miller Company prove that better designed cases will be appreciated by the public, every piano maker in the country will follow suit, but none seem to have the courage to strike out independently with the same aim. The piano shown on this page is the Wagner Grand exhibited* at the World's Fair, while their Colonial design is shown in their advertisement. They are the two extremes.
One could hardly get a more attractive case for ordinary purposes than the Colonial pattern.
Pages