You are here
قراءة كتاب The Brochure Series of Architectural Illustration, Vol. 01, No. 12, December 1895 English Country Houses
تنويه: تعرض هنا نبذة من اول ١٠ صفحات فقط من الكتاب الالكتروني، لقراءة الكتاب كاملا اضغط على الزر "اشتر الآن"
The Brochure Series of Architectural Illustration, Vol. 01, No. 12, December 1895 English Country Houses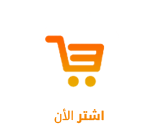 low rate for these.
---
An index and title-page for the first volume of The Brochure Series have been prepared for the convenience of those who wish to bind their copies, and they will be mailed free to any subscriber upon request.
---
Since the introduction to the public of The Brochure Series in its present form a year ago, five-cent magazines have been made fashionable. Their number is countless, and they are of all degrees of value and interest. A year ago the experiment was a comparatively untried one and the policy of The Brochure Series was necessarily more or less experimental, but it has now crystalized into fairly settled shape. In its main feature, the illustration of historic architecture, it must appeal to all who have any connection with the architectural profession. An architect can never have too many photographs, provided they are well classified and accessible; and it is practically impossible that anyone shall have all of the
one hundred photographs given in a year's volumes of the magazine, as they are drawn from so many different sources. The classification of subjects is of itself sufficient reason for buying The Brochures, even provided they duplicate photographs already owned.
The educational features of the magazine relating to architectural societies, schools, and public competitions have proved of unusual interest to the younger members of the profession, and during the coming year it is hoped that more importance can be given to this work. The cooperation of all who are concerned in organizations of this character is earnestly solicited.
The competitions which have been offered from time to time under the direction of the magazine have proved so successful that an effort will be made to establish them as a regular feature, and it is hoped that at least one competition a month can be looked for in future.
---
We intend issuing, the coming year, a number of interestingly illustrated announcements of new architectural publications and importations. We want to send these to every architectural student and draughtsman in the United States and Canada. If you are not on our subscription list, send us your residence address for our circular mailing list. Address a postal card as below, putting simply your address on the back. If you are in an office, have the other fellows put their residence addresses on the same card. We prefer to address mail matter to your residence, as there is less danger of miscarriage. Do not get the idea that by sending your address you are ordering something you will be asked to pay for. All the expense, except the postal card, is on our side. If we can't get out announcements interesting enough to attract your attention and occasionally secure an order, it will be our loss. Address:—
Bates & Guild,
6 Beacon Street,
Boston, Mass.
For Circular List.
---
The designs submitted in the competition closing December 20 for the advertising page of the Boynton Furnace Co. proved of even greater merit as a whole than those submitted in the first competition, and it has been difficult to decide which has the
Pages