You are here
قراءة كتاب The Brochure Series of Architectural Illustration, Vol. 01, No. 12, December 1895 English Country Houses
تنويه: تعرض هنا نبذة من اول ١٠ صفحات فقط من الكتاب الالكتروني، لقراءة الكتاب كاملا اضغط على الزر "اشتر الآن"
The Brochure Series of Architectural Illustration, Vol. 01, No. 12, December 1895 English Country Houses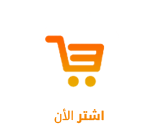 HOUSES.
In this number we present to our readers a class of advertisement that cannot but prove acceptable, owing to the intrinsic interest of the subjects published in it. The seven pages preceding our first frontispiece show an attractive collection of country and suburban residences by Boston architects. The fact that these residences are stained with Dexter Brothers' English Shingle Stains, which constitutes the advertising character of the illustrations, adds to rather than detracts from their value, for each subject is remarkably satisfactory for its color scheme, and while a photograph does not give the effect, the selection was made very largely on the basis of good coloring.
No further word concerning the stains is necessary. The fact that they have been used on these houses, let alone thousands of others throughout the country, is sufficient.
The Dalton-Ingersoll Co. have come to the front with an improved style of lavatory, which presents many new features all in the line of open fixtures. A cut is shown in their advertisement where a description of the lavatory is given. The same arguments in favor of the porcelain, or enameled bath, standing clear of everything, apply with equal force to the lavatory.
The attention of all readers of The Brochure Series is called to the announcements of our advertisers whose goods are offered as premiums in the subscription competitions, which will be found in the advertising pages of this number. None of these offers have been made without careful personal investigation on our part, and all the goods we can confidently recommend as strictly high-class in all respects. Those who may have occasion to make purchases in any of the various lines represented will do well to look up this matter. A few moments spent in writing for information may save much time and money.
The first five pages are advertising. In the body of the magazine, all text was on odd-numbered (right-hand) pages, alternating with full-page plates.
Pages